Lost Art Press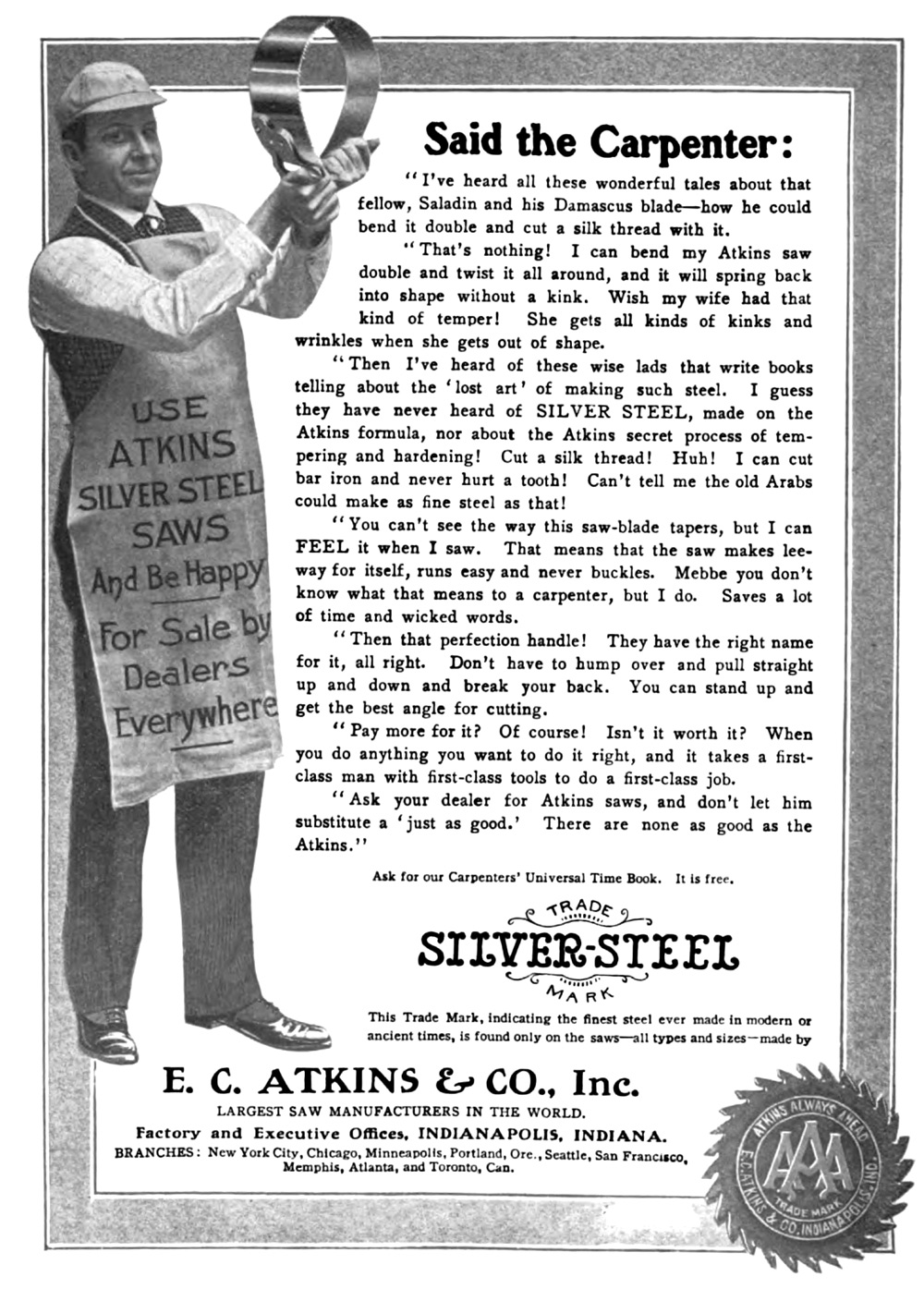 Importance of Getting Your Article Right First and then Advertising it Emphasized by the Experience of the Manufacturers—How E.C. Atkins Started a Business that Now Employs 1200 Men in the Home Plant—Sought Publicity Through the Trade Papers First—Now Uses General Magazines and Weeklies.
"Get something worth selling— then use printers' ink."
This is the Golden Rule of business which E. C. Atkins & Co. followed for many years before they got the "something." Then they applied the stimulant which produces business wealth — printers' ink. The sum total is, the company is now one of the greatest producers of saws in the world and some say the greatest. Year after year the Atkins output increases in volume and the expenditures for advertising space grow apace.
The story of Atkins advertising is necessarily the story of Atkins saws, of the man who made both possible. As a maker of saws, the…
View original post 1,599 more words
Filed under: Uncategorized |