I was definitely keen to go on that course- sure it was a blast.

Off to Chris' place next- shame you are not dropping into Stu's Shed, which is nearby and on the way. Must have heard I'm in the middle of a house and shed move, and the shed is in a serious state of disarray. Yeah- that must be it!
Lost Art Press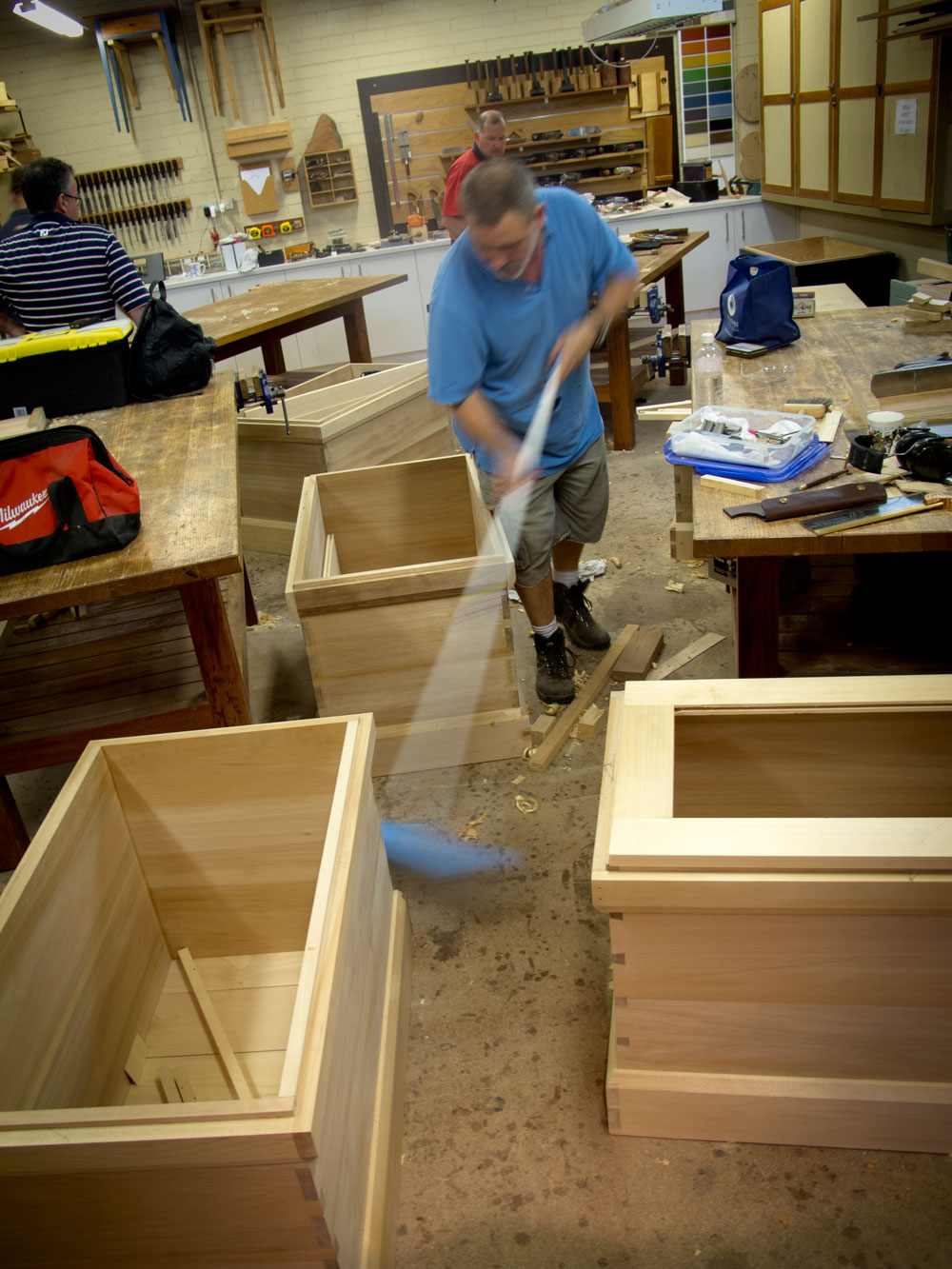 When I teach woodworking classes, I am sometimes asked the following question: Do you consider yourself first a writer or a woodworker?
I don't have an answer to that question. I have to do both things just about every day to feel human. And so I usually answer the question by saying: I don't know. But right now I'm… (pick one) thirsty, tired, bloated, crampy, malodorous or oblong.
But today I was tired. Only tired (and a little oblong).
This evening we wrapped up five days of building "The Anarchist's Tool Chest" at the Melbourne Guild of Fine Woodworking in Australia. This is, hands down, the furthest that all the 12 students have come to completing the project. Almost all of the students had their lids glued up and were adding the dust seals when we called it quits. A couple students still had to glue up their lids, but…
View original post 187 more words
Filed under: Uncategorized |