The illustrations in this book have me hooked already – they have obviously done with such care, capturing the details wonderfully. From the handplanes to the workbench, you can really get an appreciation of Grandpa's workshop. Thoughts then drift to aspiring to being considered in the same way by my future generations. Is it just me, or does the boy look like a young Tintin?!
Lost Art Press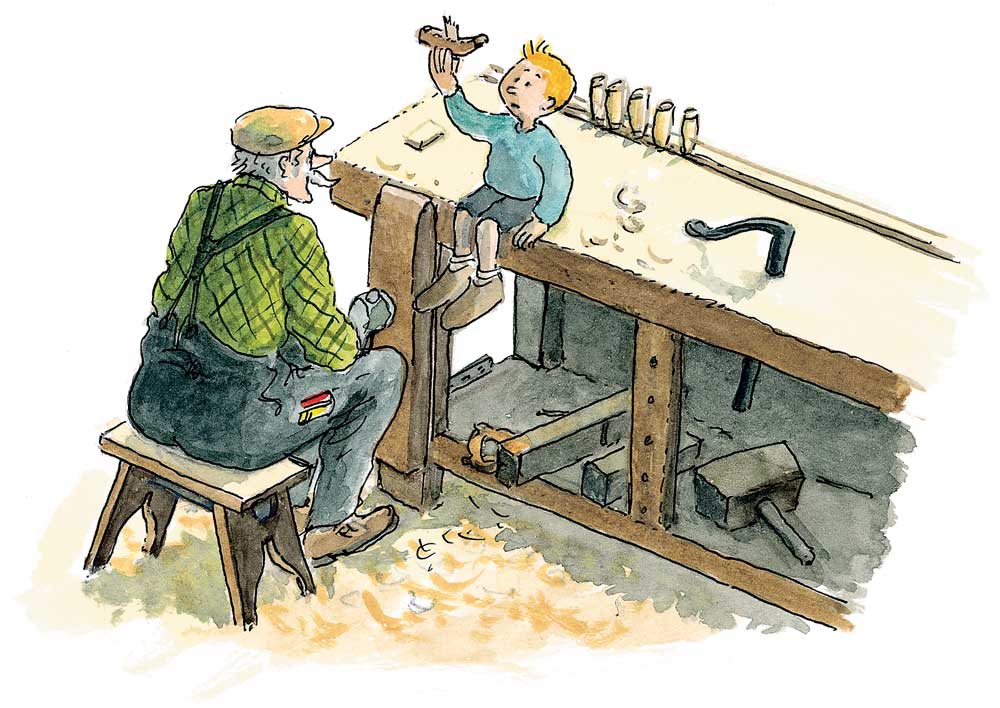 In furniture-making circles, it is the highest compliment to say that another person has "wood in their blood."
At Lost Art Press, we think that every individual has a deep connection to this incredible natural material. After all, the history of our civilization is so closely intertwined with that of the forest that it is almost impossible to discuss one without the other.
This connection, which is buried in both our genes and social history, needs only a spark of something to bring it alive into a flaming passion for wood – and building things with it.
And that is why we are particularly proud to announce the publication of "Grandpa's Workshop" by Maurice Pommier, the latest title from Lost Art Press and our first children's book.
This 48-page book was translated this year for us by Brian Anderson, an American-born writer and woodworker who lives and works…
View original post 520 more words
Filed under: Uncategorized |